If you can't see this email click here.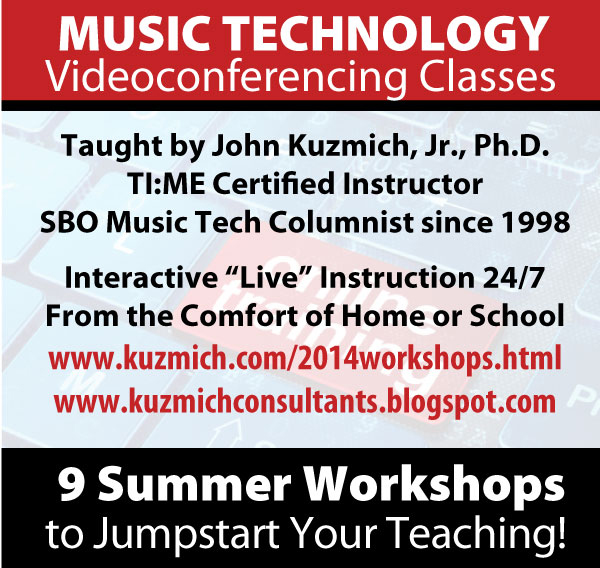 Summer 2014
Music Technology Workshops
Interactive Online Instruction with 3 experts
Cutting-edge Technology
FREE specialty workshops!
College Credit by Seattle Pacific University

The Ultimate Music Technology Experience
for College Credit (June 23-27)
Learn how to seamlessly integrate these power-user programs with MusicXML to create dynamic learning for all your students and ensembles.
Use your favorite scanning, notation and SmartMusic applications to provide differentiated instruction. See
School Band & Orchestra magazine.




Four TI:ME Workshops
for College Credit
FREE Four Specialty Workshops
TI:ME Certified Teachers:
John Kuzmich & Paul Lukasiewicz
Guest Lecturer:
CJ Garcia


Contact & Registration Information