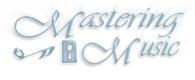 The Hottest Music Technology Application
For Main-Stream Music Education Use!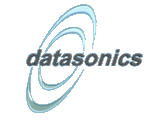 Mastering Music is a revolutionary new software program from Datasonics. This product suite provides musical outcomes in performing, composing, digital audio, notation, aural training, music theory and film scoring. In one single interface, this is not found in any other product!
Fellow music educators, I invite you to spend a few minutes looking at this exciting new product.
It will change the way you teach music forever!
Mastering Music Product Overview: Seven products for the price of one!

Mastering Music Online contains a suite of e-learning lessons built into a fully-integrated sequencing/notation/audio program. These lessons cover the total music curriculum for upper elementary through to college level, with an emphasis on middle and high schools.

Read what music educators have to say about Mastering Music, watch the video clips and check out the reviews and articles.

Mastering Music Online is:


Comprehensive - contains 400+ lessons providing learning experiences in performing, composing & listening
Creative - promotes an environment for teacher innovation with lesson material across all genres and musical styles
Engaging - motivates students to achieve better musical outcomes through greater lesson enjoyment
Flexible - delivered over the web, providing learning anywhere, anytime at any pace
Supportive - provides help screens/video tutorials for every lesson, teacher guides & student record-keeping
Cost-effective - $99.00 per year for individuals or $19.80 per student per year for a school for use 24/7
Why learn Mastering Music? One interface for 7 seamlessly integrated music applications!

All 400+ lessons contain text hyperlinks to help pages/video tutorials that guide the user through each task inside the program itself in "real-time"!
Focus on content rather than technology with each lesson showing the correct screen and tools for immediate use in the classroom
Curriculum-based learning with lessons mapped to MENC National Standards, TEKS and other US state curricula and includes a Teacher's Guide
Can be used for all TI:ME courses in music technology and delivered by Dr John Kuzmich, a registered TI:ME instructor with 41 years in education
Meets the needs of the power user through to absolute beginner.
First music suite with 24/7 student access through online access for school and home use
Effortlessly addresses a mixed range of student abilities in one class through personalized learning
Reduces administration by easily assessing student portfolios and printing student & class reports
VIP Clinics delivered by Dr John Kuzmich in person or at his video conferencing workshops.
Graduate college credit for all clinics. Fees on a sliding scale with more than one student enrolled.
How do I trial and order Mastering Music? Simple as ABC!

Trialling and ordering Mastering Music consists of three easy steps as follows.

A. Running a trial version - you can download a trial version of Mastering Music from the Datasonics website. This will provide you with 2 lesson topics from each of the four learning areas.
B. Assess the investment - $99.00 per individual or $19.80 per student per year in your school district who will be using Mastering Music Online.
C. Ordering Mastering Music - from the Datasonics website choose the required option and order Mastering Music Online!
Mastering Music Online: Unbelievable Pricing including 24/7 Student Access!

| Product | Description | License |
| --- | --- | --- |
| Student License | A license for a music student for one year | $99.00 per year |
| Performer License | A license for a musical performer for one year | $99.00 per year |
| School License | A license for each student within a school district | $19.80 per student per year (min. 25 students) |