2012 Summer Music Technology Workshops
Enroll in your own customized Music Technology Course of Study or select from 8+ scheduled 2012 Summer Music Technology Workshops including four TI:ME Workshops with discount sliding scale fees and
world-wide interactive video conferencing options since 2006.
Customize Your Instruction
Quick Links
John Kuzmich, Jr.
TI:ME Institutional Instructor
Contact John at: jkuzmich@earthlink.net or peruse 160+ published articles linked on-line to the magazines at: www.kuzmich.com/articles.html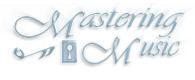 What do you want in a workshop? Pick from the list of topics you would like covered, and customize your workshop to cover what YOU want.
2012 Music Technology Courseware: Three Tracks
Track 1: TI:ME Workshop Course Descriptions for Level 1 and Level 2
Course Title 1: TI:ME 1A Music Technology: Electronic Instruments, MIDI Sequencing
Dates: July 9-13, 8:00am - 4:00pm
Course Title 2: TI:ME 1B Basic Skills: Software, Communications & Digital Media
Dates: July 16-20, 8:00am - 4:00pm
Course Title 3: TI:ME 2B Internet, Interactive Internet Authoring or TI:ME 2A Advanced Sequencing
Dates: July 23-27, 8:00am - 4:00pm
Course Title 4: TI:ME 2C Integrating Technology into the Music Curriculum
Dates: July 7-8, 14, 21, and 28, 8:00am - 4:00pm
Track 2: Popular Non-TI:ME Workshops With Graduate Credit
Contact: Western State College Extended Studies in Gunnison, Colorado
June 4-8: General Music for the 21st Century
June 14-16: Automatic Play-Along Options SmartMusic, BAMtracks, Music + One, Elevation and Band-In-A-Box Mastery: Artificial Intelligence and others.
Track 3: Popular Non-TI:ME Workshops With No Graduate Credit
June 18-20: Mastering Music or Automatic Generating Play-Along options
June 21-22: Sibelius: Entry-Intermediate Levels or Finale: Entry-Intermediate Levels
August 20-24: Mastering Music or Alternative 20 Workshops which can be customized! (1 to 5 days)